In today's internet-driven consumer marketplace, digital marketing with a focus on search engine optimization is an absolute must. If you aren't leveraging the power of today's top online marketing tools to increase traffic to your website and boost your bottom line, you can be sure that your competitors are!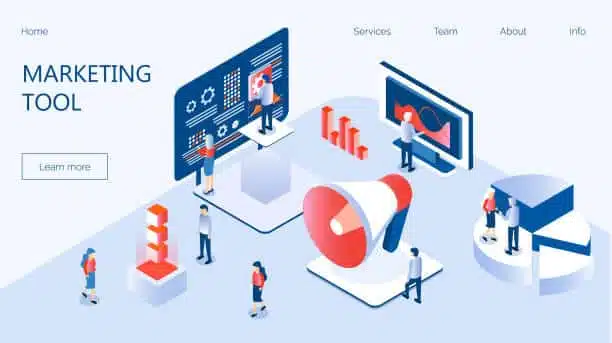 While these tools are best used by skilled digital marketing professionals as part of a larger, multifaceted yet unified branding and consumer outreach campaign, start-ups and small businesses can now mount their own digital marketing efforts with the help of some user-friendly technology.
Like all tools, digital marketing tools are only as useful as the people who wield them. But any craftsperson can tell you that the right tool for the job can make all the difference in the world!
With this in mind, you owe it to yourself and your business to take a look at the best digital marketing tools for 2023.
Best Digital Marketing Tools for Market Research
The art and science of Search Engine Optimization (SEO) is the best way to lead only the most motivated consumers directly to your company website. It does this by ensuring that your website appears at the top of results for relevant consumer searches on Google and other online search engines.
To reach the right potential customers at just the right time, today's business leaders and SEO professionals can benefit from key market research tools such as…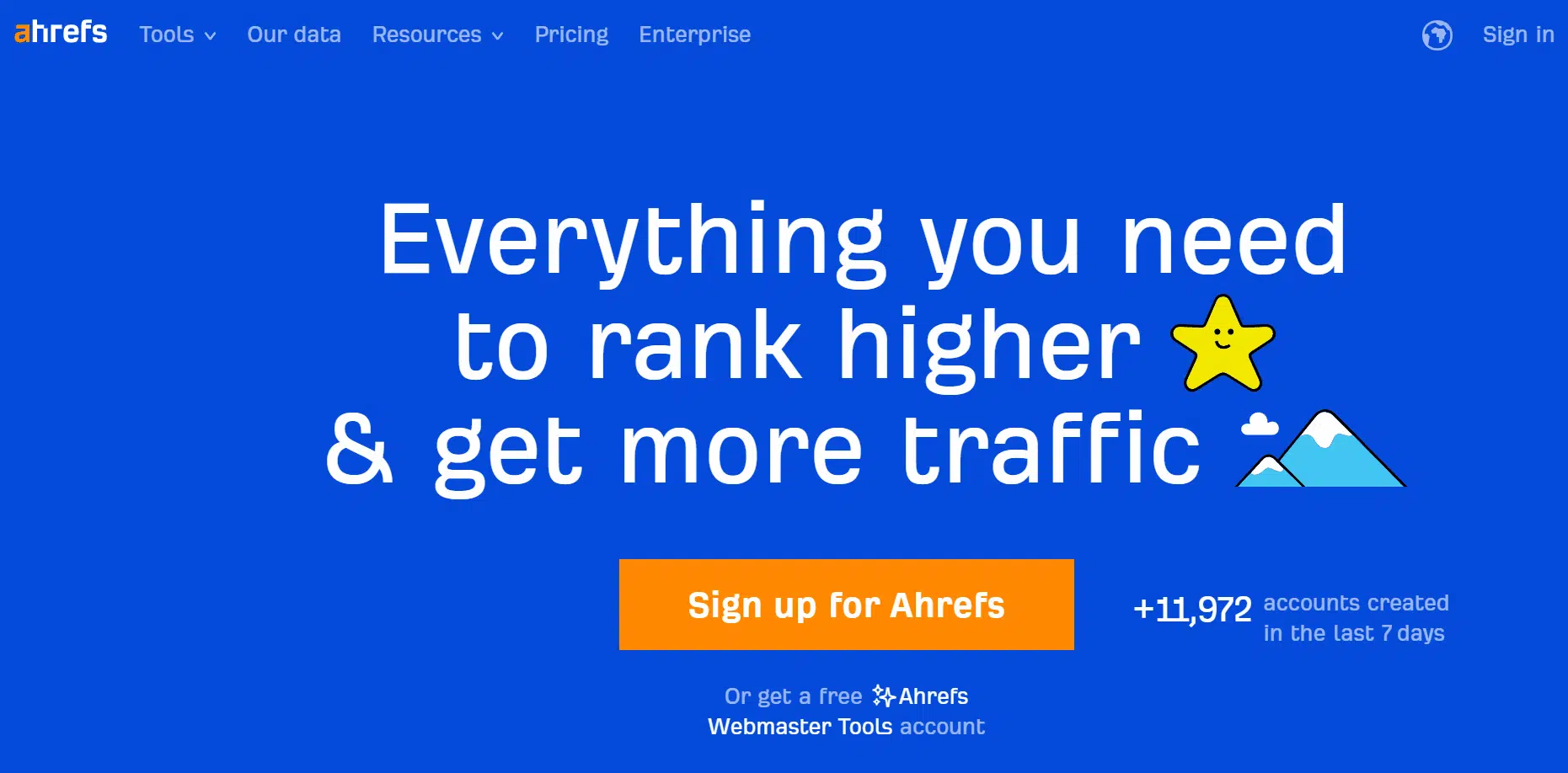 1. Ahrefs– Billing itself as an "all-in-one SEO toolset," Ahrefs allows users to adjust their website for SEO, analyze the SEO efforts of their competitors, identify the keywords their target consumers are using in online searchers, track their search engine ranking progress, and learn from the top SEO performers in their industry.
2. Semrush – Another market research tool with comprehensive SEO capabilities, Semrush determines best keyword practices while tracking the keyword strategies of your competition. Designed for businesses of all sizes, it can also perform SEO audits of your company blog, build a valuable backlink portfolio, and provide real-time website performance analytics.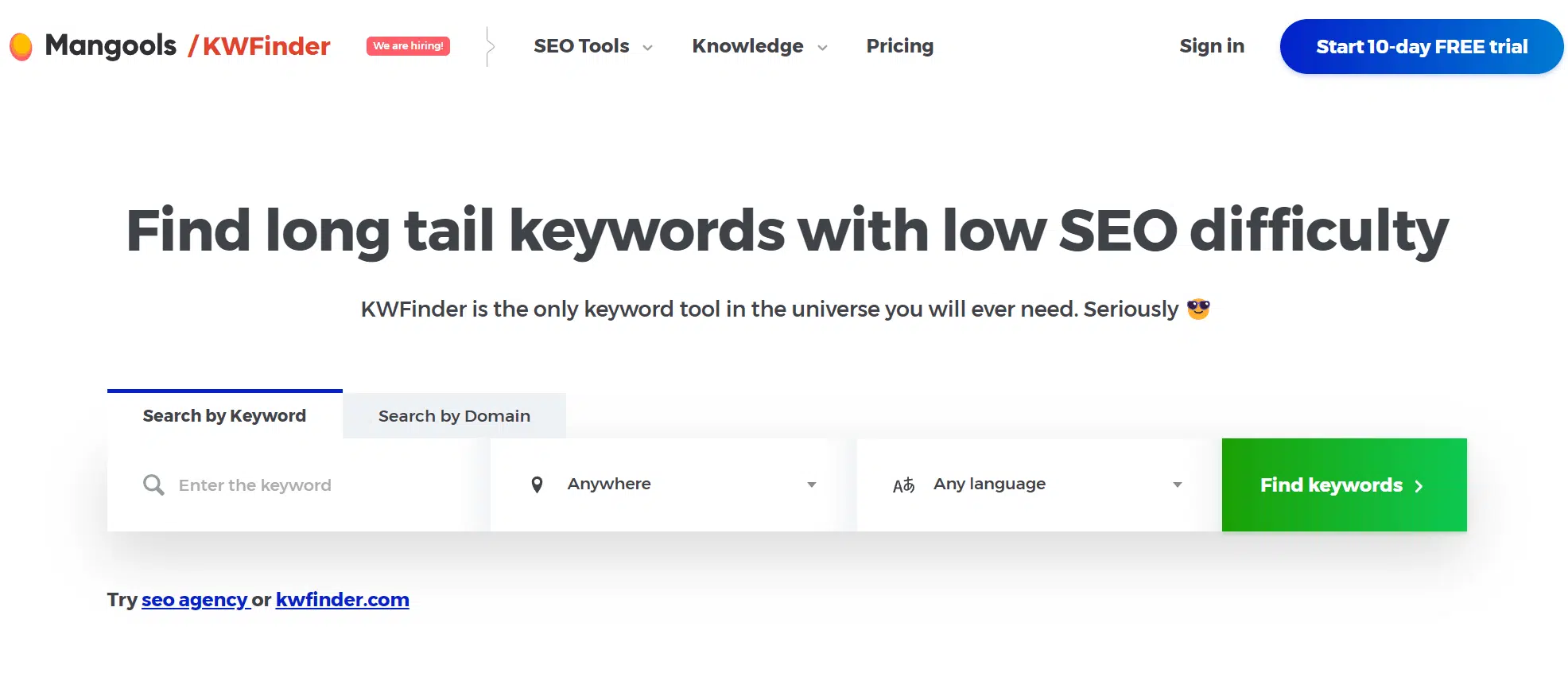 3. KWFinder – While tools like Ahrefs and Semrush attempt to do it all in terms of SEO market research, KWFinder focuses on keywords and keywords alone. Marketed as "the only keyword tool in the universe you will ever need," KWFinder helps users identify their company's optimal "long-tail" keywords – "those that hit the sweet spot of high search volume and low competition."
4. Ubersuggest – Like KWFinder, this tool focuses on doing just one thing and doing it well. Other tools may look at the SEO of your competitors, but Ubersuggest gives you the opportunity to completely reverse engineer every detail of a competitor's SEO campaign, learning from its successes as well as its failures. Ubersuggest also performs competitor research to compare and shape social media and general content marketing strategy.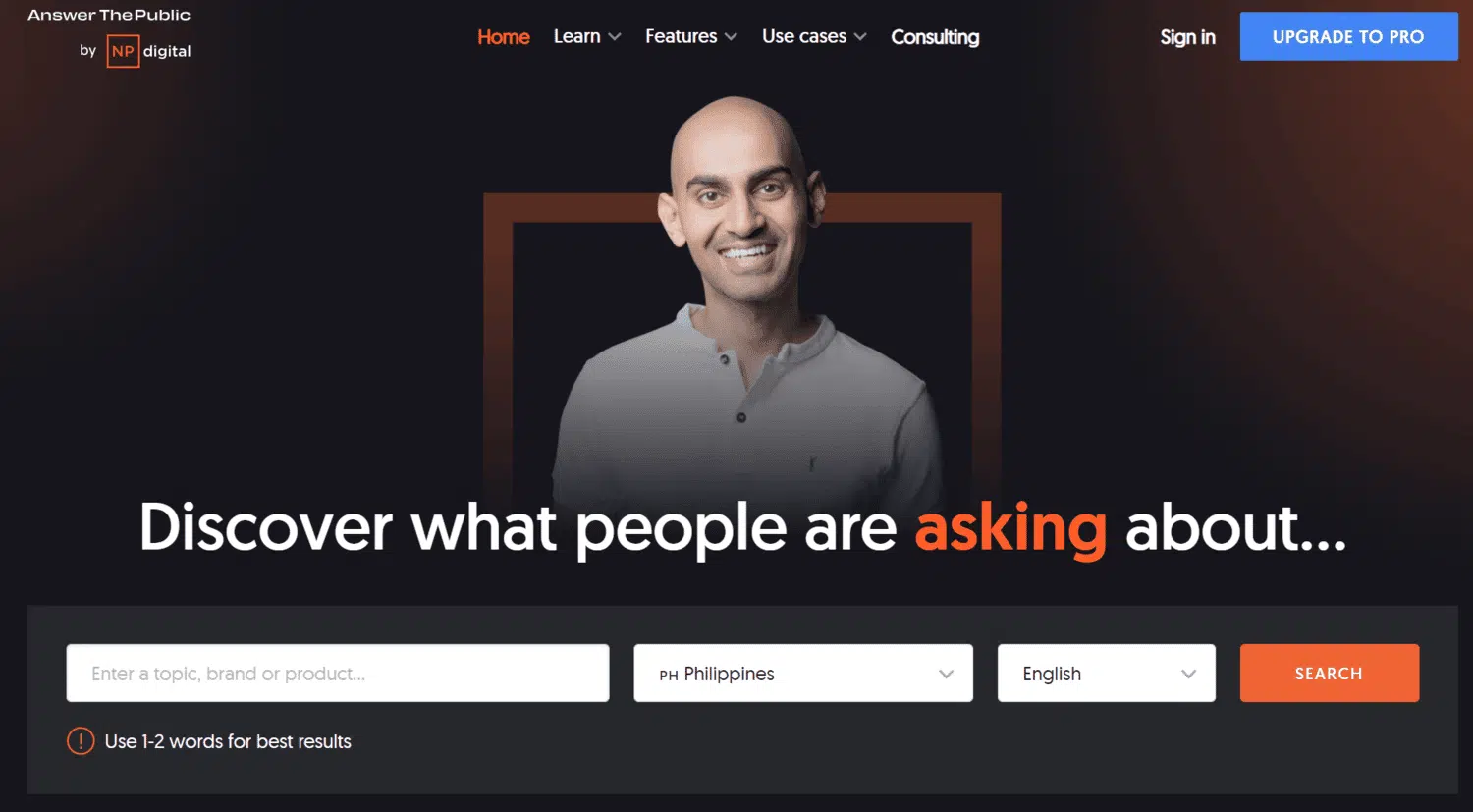 5. AnswerThePublic – Drawing upon autocomplete data from Google and other leading search engines, AnswerThePublic identifies each question and phrase that people enter when making searches relevant to your company using specific primary keywords. In short, it allows you to get the very most out of your keywords by responding to consumers with the exact keyword-related content they seek.
Best Digital Marketing Tools for Content Advertising
Even the most intricately designed SEO campaign is bound to fail without careful attention to content. From website development to social media advertising, all elements of an effective online marketing campaign must stress quality content creation and placement above and beyond everything else.
Fortunately, today's business owners and digital marketers don't need to face the never-ending challenge of quality content creation alone. Here are just five of the best digital marketing tools for 2023 to help you get the very most out of your advertising content: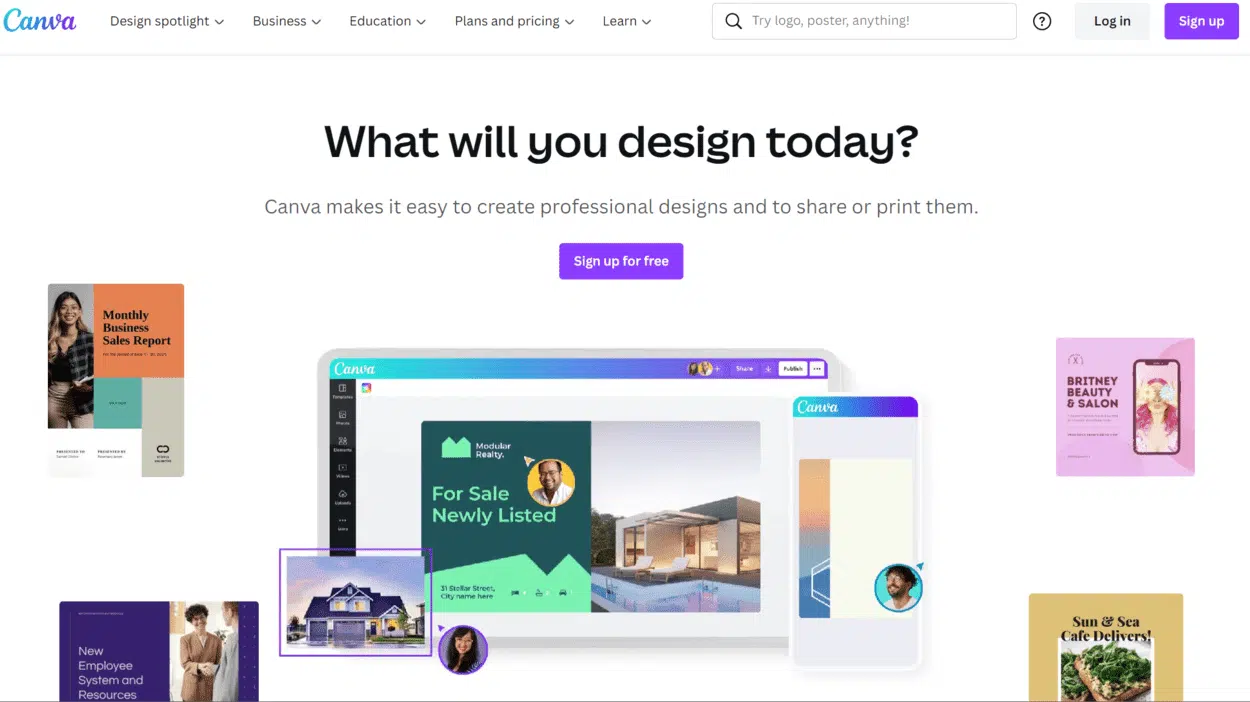 1. Canva – From brainstorming and design to publishing and review, this tool comes complete with thousands of ready-made templates, user-friendly drag-and-drop editing capabilities, and a premium content library with more than a million photos, graphics, and video/audio components.
2. Illustrator or Photoshop– Adobe has two visual design programs that are great for different reasons. Although it is a bit of an oversimplification, Illustrator is geared toward experienced graphic designers, while Photoshop is great for anyone who wants to edit a photograph or another image. Both tools operate on a wide range of digital devices and are available to try free of charge.
3. Facebook – When it comes to reaching out to a broad spectrum of consumers, it's tough to beat Facebook in terms of both sheer outreach and targeted messaging. As Facebook puts it, the platform's "ad formats and Pages are designed to capture attention and prompt action."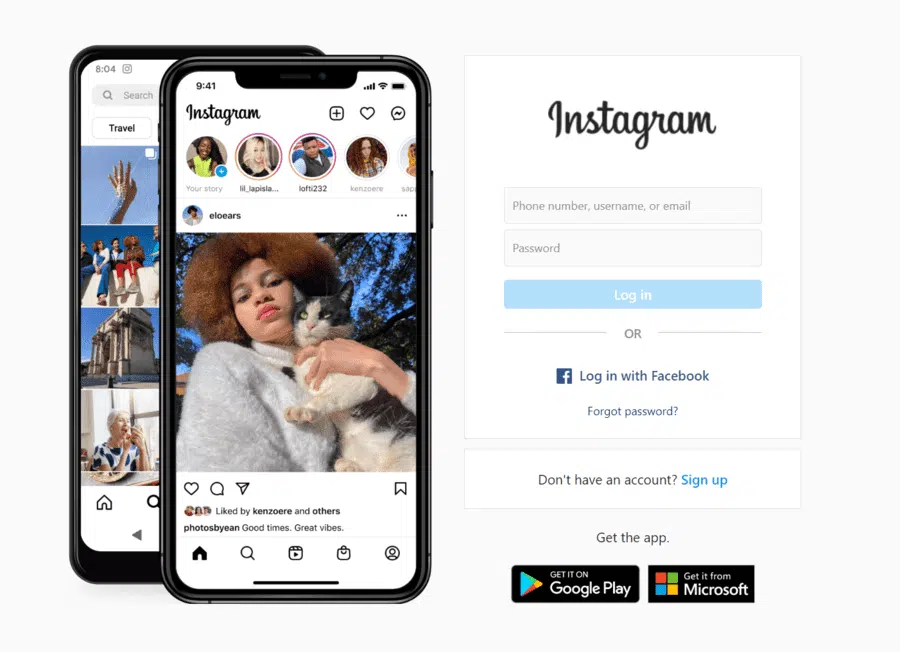 4. Instagram – If your marketing outreach particularly lends itself to vibrant or detailed imagery, Instagram is an exceptional place to purchase advertising or engage in organic social media marketing processes. After catching their attention with a well-placed photo, you can lead prospective customers directly to your eCommerce site.
5. Google Business Profile – Extremely valuable and free of charge, a sufficiently detailed Business Profile on Google can bring countless consumers to your company website. It's a great way to let Google users know what you do, where you are, and how people can reach out to you. Make your Google Business Profile stand out by personalizing it with compelling photos, updated posts, special offers, and other remarkable features.
Best Digital Marketing Tools for Performance Monitoring
Perfect digital marketing campaigns don't happen overnight and generally require constant refinement. This makes performance monitoring essential to online marketing success. The two following platforms are great ways to determine just how well your digital marketing campaign is doing.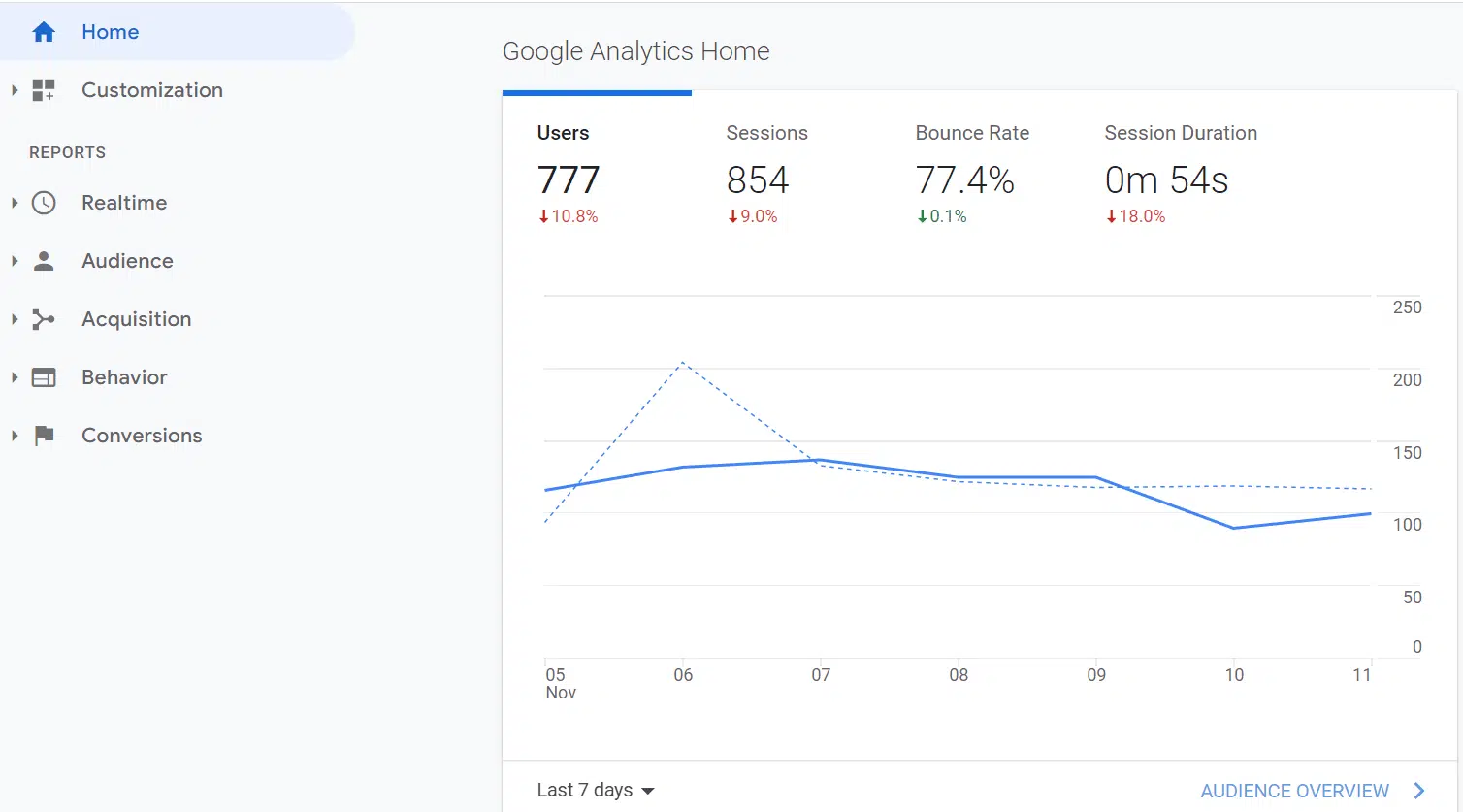 1. Google Analytics – Digital marketing and sales authority Neal Schaffer praised this tool for offering an unvarnished, "real world" look at online content performance, focusing on everything from keyword use to paid ad placement. Even better, Google Analytics is free to use.
2. Google Search Console – Beyond Google Analytics, Neal Schaffer called Google Search Console "one of the best free SEO tools out there." This platform not only allows you to monitor and address website performance problems but shows you just how visitors (and the Google algorithm) see your site.
Consult with Digital Marketing Experts
Due to its complex and technical nature, SEO-driven digital marketing demands an expert touch. For more information, contact the leading digital marketing experts at Cleveland, Ohio's Marketing Done Right today.