Any company leader looking to drive relevant sales leads to its website through search engine optimization (SEO) should be familiar with the concept of search intent. If you want to lead people to your business online, you need to understand not only what they are searching for but why they are searching for it.
Briefly defined, search intent is the underlying reasons that a user searches for something online or the fundamental purpose of that search. After all, each online search arises from a desire to find something. But there's more to understanding search intent. Read on.
Overview on Keyword Search Intent
As the digital marketing technology company Web FX puts it, "when users conduct searches, they want to find relevant information that is pertinent to their search query." To accomplish this, they do their best to enter specific words into the search box of Google, Bing, or another online search engine.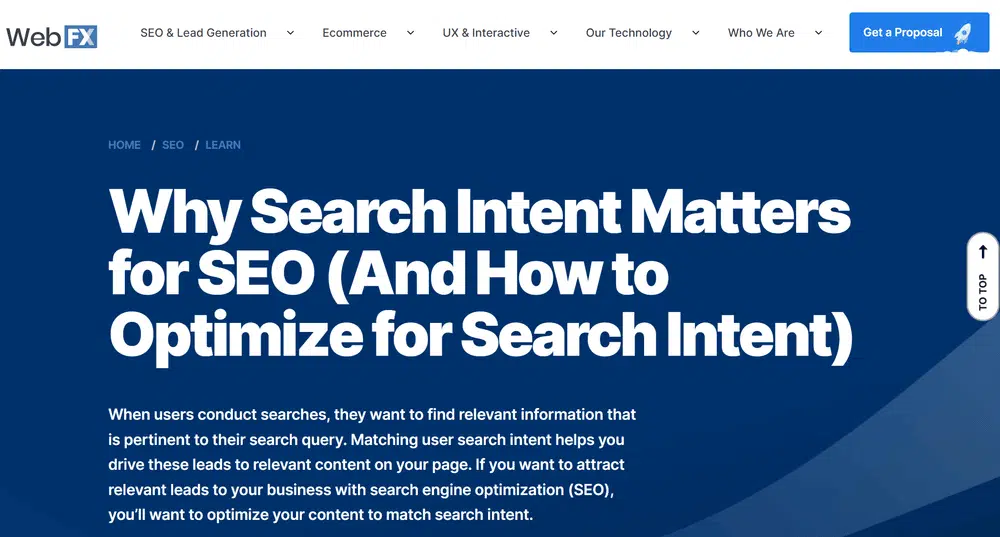 By determining the specific search query words that are most likely to generate business for a specific company, savvy digital marketers can use these words (called "keywords") as the cornerstones of effective SEO campaigns.
Take, for example, a local HVAC company. By stressing the keywords "air conditioning" and "heating" in online content, that company can rise to the top of the list of results when a consumer searches for its services online. It is also a good idea for that company to stress keywords that designate geographical location ("Chicago" or "Great Lakes region").
While many businesses of all sizes utilize these types of basic keywords in their SEO campaigns, far fewer take full advantage of keywords that designate more refined areas of user intent. "It's not enough to just integrate keywords into your campaign," says Web FX. "You must now have valuable information that matches and expands on those keywords."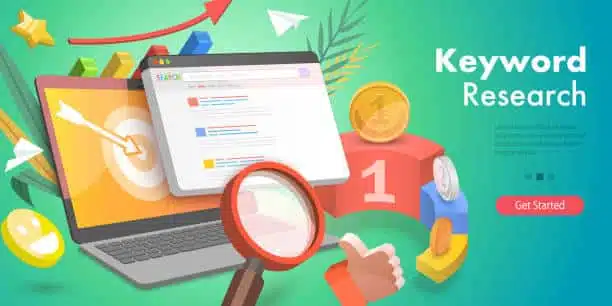 By matching user intent with relevant information, you can drive highly motivated consumers to your website. This means that you don't only have to pay close attention to basic keywords such as those noted above, but you must also consider the intent-specific words that often accompany those keywords.
A customer eager to make a purchase, for example, is likely to include the word "buy" in a search box query ("Where can I buy a used car?"). Those looking for a discount may include the words "deal" or "discount" in their search.
No matter what your target consumers are trying to find, you can better your business by using intent-specific words to connect them with a web page that answers their questions, introduces them to a product, or otherwise fulfills their wants or needs. As summarized by Web FX, "matching user search intent helps you drive these leads to relevant content on your page."
Understanding the Types of Search Intent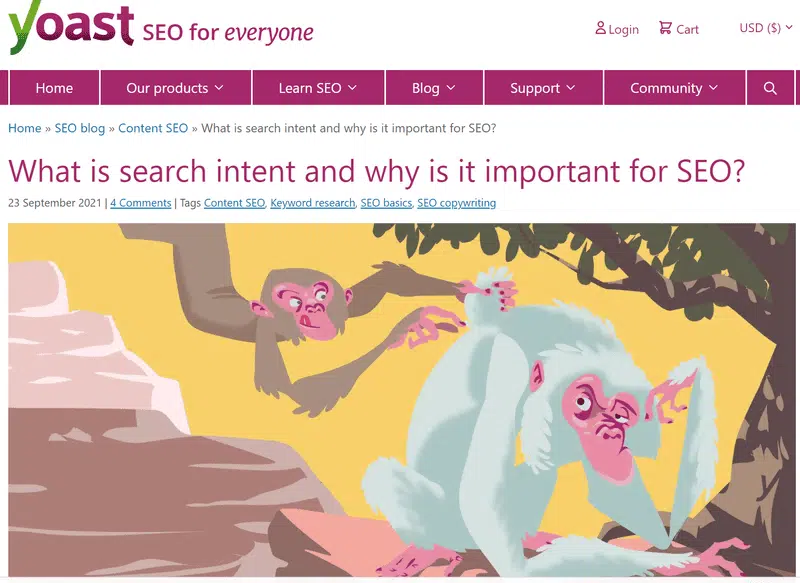 As previously discussed, people conduct internet searches to find a particular thing. "But is someone looking for an answer to a question they have?," asks the SEO training organization Yoast. "Are they looking to visit a specific website? Or are they searching online because they want to buy something?"
At different times, any one of these questions may play a key role in the user's online journey. Therefore, it is important to address search intent in all its forms.
Most online searches fall into one of the four following search intent categories:
Transactional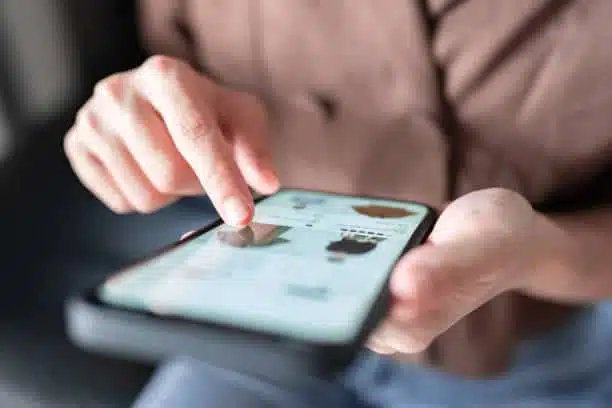 One of the most important forms of search intent to business owners is transactional intent. It involves people who are searching online because they are ready to purchase something or make another binding transaction at the very moment. Common intent-specific words used by these people include "buy," "purchase," "price," "deal," "cheap," and "sale."
Informational
Although a product or service may ultimately solve the problem at hand, many people begin an online search by simply requesting information. Therefore, providing accurate and relevant information is a great marketing tool for businesses. Businesses should also be aware that Google and other leading search engines look for words and phrases such as "why" and "how to" when decerning informational search intent.
Commercial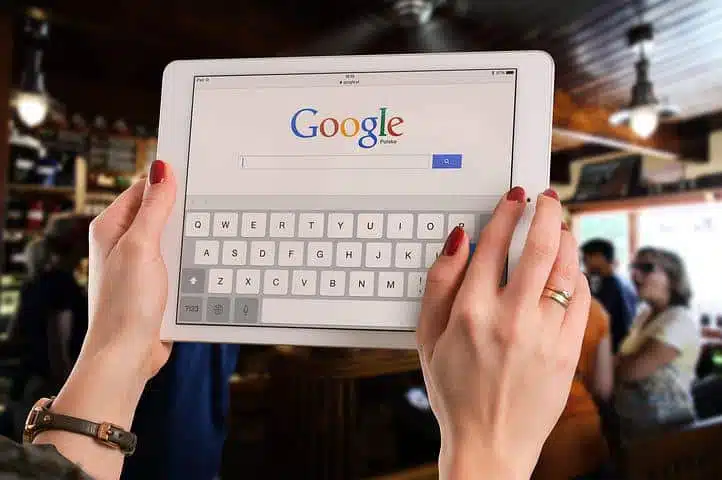 Commercial search intent stands at the crossroads of transactional and informational intent. A person with some intention to buy in the future may use the internet to research topics such as "the best family sedans on the market" or "the most energy-efficient dishwasher." These types of inquiries are generally considered to have commercial search intent.
Navigational
The last and most straightforward type of search intent is purely navigational. This occurs when people are hoping to connect directly to the website of a particular organization. People with navigational intent tend to include the specific brand name of your company or product in their search.
Why Keyword Search Intent is Important in SEO
To better fulfill the specific wants and needs of the people who use them, Google and other search engines have gotten considerably more sophisticated over the years. Much of this added sophistication has been geared toward addressing search intent.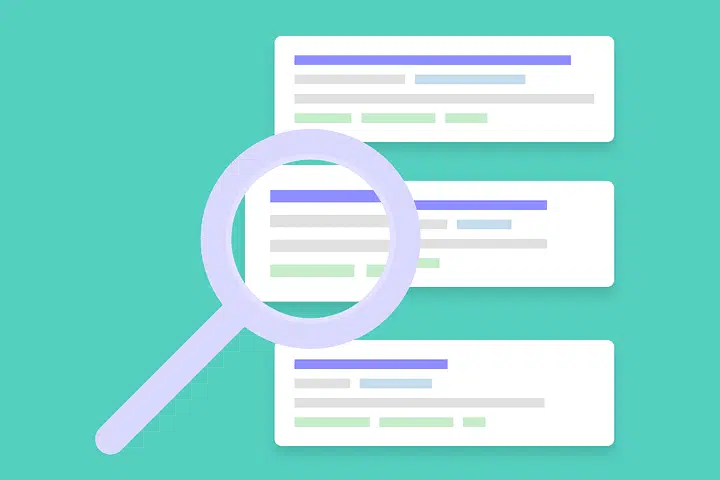 Therefore, companies that don't consider keyword search intent as a fundamental part of their SEO outreach are at a considerable disadvantage in the highly competitive online environment. In short, search intent optimization can dramatically improve the chances that your company will appear in the results of pertinent and relevant online searches. Prominent search result position, in turn, dramatically increases the chances that a user will click on a link to your website.
Beyond drawing consumers to its door, a company that values search intent is also better at keeping users on its site after they get there. By positioning your company as an authority, you can confidently answer any questions that they might have and prevent them from going to another source for information, products, or services.
Improve your Website's SEO!
Leveraging the power of understanding search intent and other key elements of SEO are absolutely essential if you want to get a leg up on the competition in today's digital marketplace. Based in Cleveland, Ohio, but serving clients nationwide, Marketing Done Right can start driving more traffic to your company website today. Call us now!