Have you been looking for ways to boost your SEO performance? SEO is the most effective and least expensive way to grow your traffic and income at the same time—but only if you do it right. And that includes building backlinks and performing a backlink audit.
Not all backlinks are created equally, and some can even be dangerous and destructive and could hurt your rankings. So unless you are familiar with and understand how to do a backlink audit, your efforts could be wasted.
What Is a Backlink Audit?
The best way to determine if your backlinks are working for you or against you is to perform a backlink audit. An SEO backlink audit is the evaluation of all the links that point back to your website.
What Is the Importance of a Backlink Audit?
A backlink audit is important because you need to identify the good links as well as the bad links pointing to your website, so you can develop a strategy to handle them accordingly.
The Benefits of a Thorough Backlink Analysis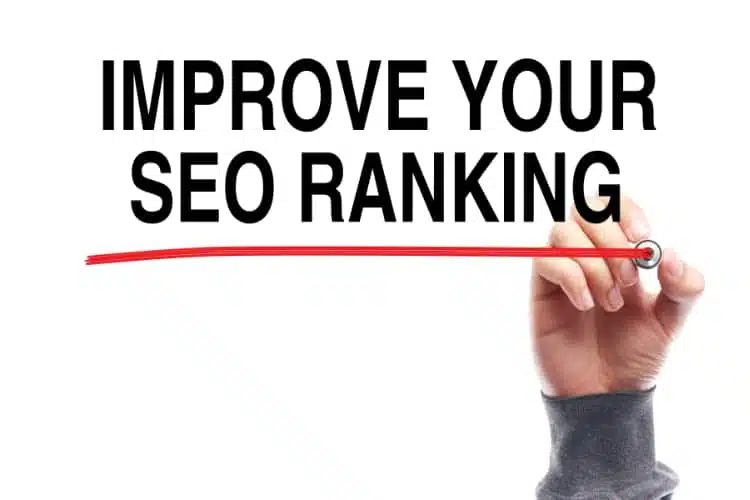 Having relevant high-quality backlinks pointing to your website will improve your SEO rankings. The more high-quality authoritative backlinks you have, generally, the higher your website will rank. But unless you perform an SEO backlink audit, you won't know what good and bad backlinks you have.
It's critical that you identify and remove toxic backlinks to your website; otherwise, your website could be penalized by the search engines.
Understanding Backlinks
Backlinks, sometimes called inbound links, are when one website links to another website. Search engines use backlinks to determine if your website is relevant, trustworthy, and credible. They also use them to determine if your content is useful and valuable. Therefore, backlinks are important because they are third-party votes of confidence, meaning the linked websites are vouching for each other.
The Different Types of Backlinks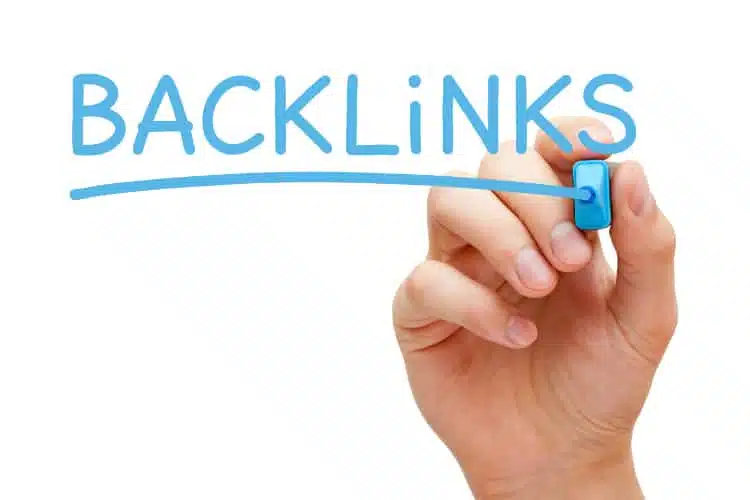 There are "do follow" and "no follow" backlinks. These tell the search engines how your website is associated with the website you are linking to. Do follow links are how websites tell the search engines to pass that link's authority to the linked website. No follow links tell the search engines not to pass on any association with the linked website.
So keep in mind the more relevant and high-quality backlinks your website has, the higher it will rank in the search engines.
Why Conduct a Backlink Audit?
Conducting a backlink audit is critical to the health of your website and here's why.
It will help you identify low-quality and toxic backlinks.
It enables you to analyze your anchor text distribution.
Make it easy to assess the overall health of your backlink profile.
It will improve your website's authority and credibility.
Preparing for a Backlink Audit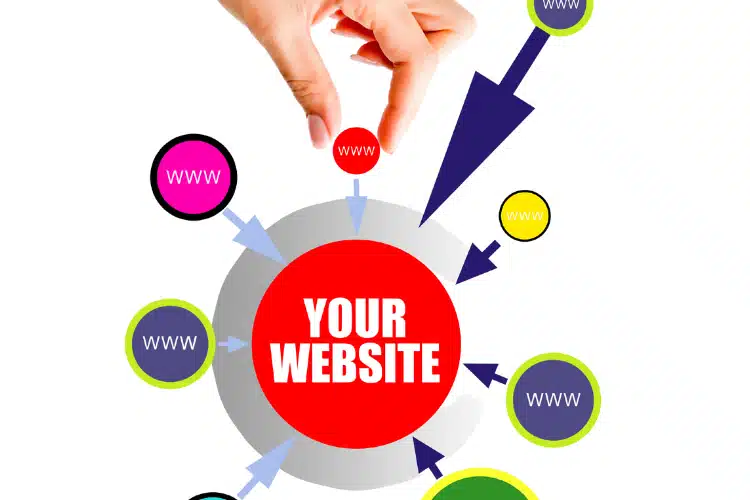 Properly preparing for a backlink audit will help ensure you get the most out of it.
Set clear goals and objectives.
Gather the necessary tools and resources needed for the audit.
Determine the scope of your backlink audit.
Create a timeline and properly allocate the resources needed to do it.
How to Do a Backlink Audit
Here are the steps for how to do a backlink audit.
1. Collect and organize your backlink data. The easiest way to do this is to use the Google Search Console.
2. Evaluate the quality of your backlinks. How many of your backlinks are high authority and trustworthy? How relevant is each backlink to the content on your website? How diverse are the backlink sources?
3. Identify toxic or spammy backlinks. You can use backlink analysis tools such as the Semrush Backlink Audit Tool or something similar to do this. Alternatively, you can do a manual backlink evaluation and investigation. You can do this by visiting each link and analyzing it.
4. Analyze the anchor text distribution and optimize it. Look over all your links and their anchor texts for proper distribution and to make sure relevant and diverse keywords are being used.
5. Assess the overall health of your backlink profile. This can be checked at Ahrefs.com.
How Marketing Done Right Masters the Process
Here at Marketing Done Right, we utilize powerful tools like Ahrefs and Majestic to provide their services effectively. Leveraging these tools can greatly enhance the accuracy and efficiency of the backlink audit process. Let's explore how our SEO specialist can utilize Ahrefs and Majestic specifically for our backlink audit.
Ahrefs for Backlink Audit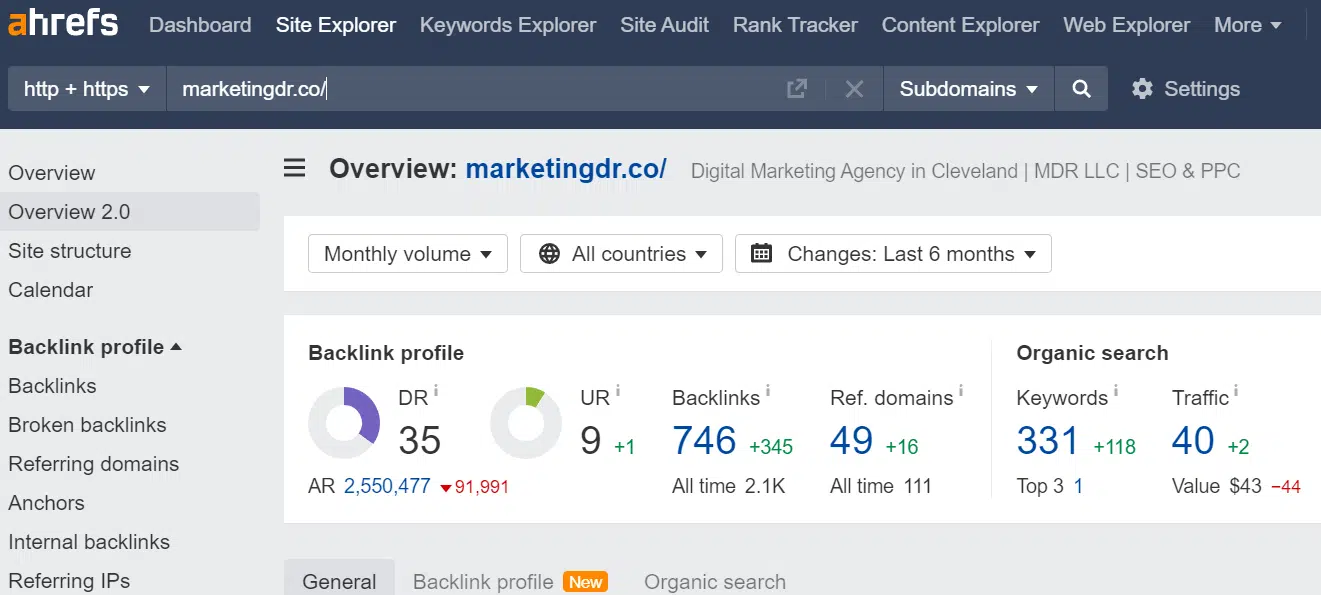 Ahrefs offers a range of features that are beneficial for conducting a thorough backlink audit. We use Ahrefs to analyze our clients' website backlink profiles, identify both quality and potentially harmful backlinks and assess the overall health of their backlink profiles. By leveraging Ahrefs' extensive database, we can gather valuable data on referring domains, anchor text distribution, link quality, and other essential metrics. This data helps in evaluating the relevance and authority of backlinks, identifying any spammy or unnatural links, and taking appropriate actions to improve the client's SEO performance.
Majestic for Backlink Audit
Majestic, with its Trust Flow and Citation Flow metrics, can be a valuable tool for our backlink audit. By utilizing Majestic's metrics, we can evaluate the quality and trustworthiness of backlinks pointing to our client's websites. The Trust Flow metric provides an estimation of a domain's authority and credibility, while the Citation Flow metric measures the quantity of links. These metrics help us assess the overall strength of a backlink profile and identify any suspicious or low-quality links that may be impacting the client's SEO rankings negatively.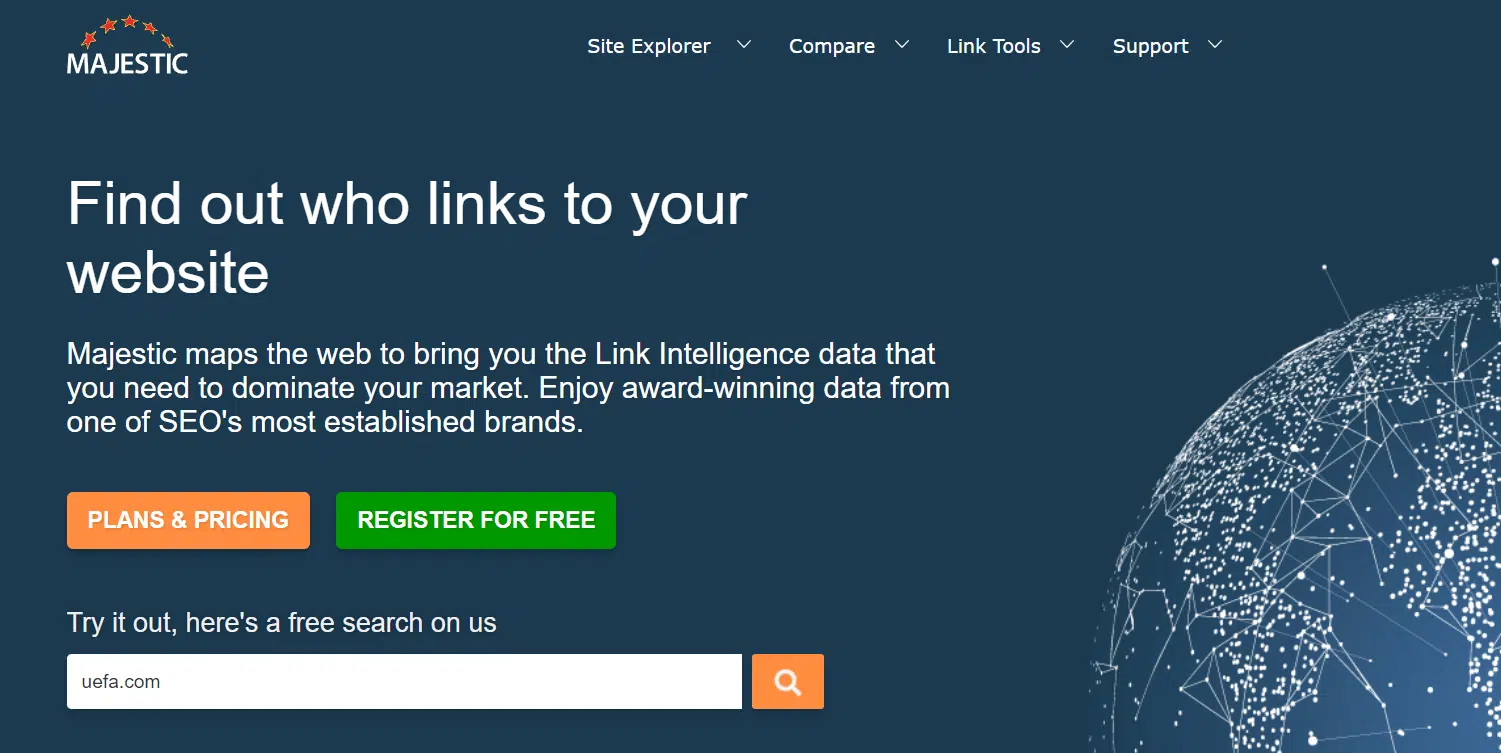 By incorporating Ahrefs and Majestic into our backlink audit, Our SEO experts can offer comprehensive insights and recommendations to our clients. The combination of these tools allows for a more accurate and detailed analysis of backlinks, ensuring that any issues are identified and addressed promptly. Additionally, we can leverage the features of Ahrefs and Majestic to provide clients with actionable strategies for improving their backlink profiles and enhancing their overall SEO performance.
It's worth noting that while Ahrefs and Majestic are powerful tools, the expertise and manual analysis of Marketing Done Right's team is crucial for a thorough backlink audit. These tools should be used as aids to supplement the knowledge and experience of the professionals conducting the audit.
Marketing Done Right's use of tools like Ahrefs and Majestic for our backlink audit showcases our commitment to providing comprehensive and effective solutions to our clients.
Building a Healthy Backlink Profile
There are several things you can do to build a healthy backlink profile.
Develop a backlink acquisition strategy.
Attract high-quality backlinks through your content creation.
Guest blogging.
Influencer outreach.
Monitor and maintain a healthy backlink profile.
Tracking and Monitoring Backlink Performance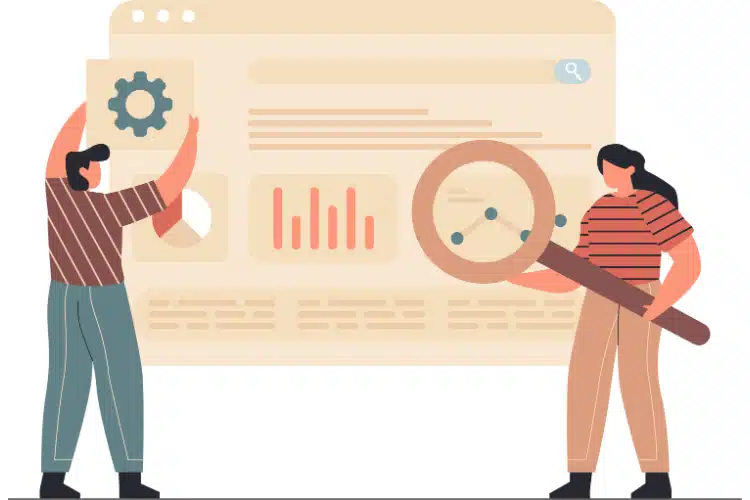 Now that you have your backlink audit completed and built a healthy backlink profile, you will need to develop a way to track and monitor your backlink performance.
This can be done by implementing backlink tools that will help you continually monitor your backlinks. You will also need to continue analyzing the impact of backlink changes and how they affect your rankings. Additionally, you should develop a system to regularly review and update your backlink audit process.
Benefits of Hiring an SEO Agency
The benefits of hiring a search engine optimization agency to develop, implement, analyze, and monitor your backlinks for you are immeasurable.
You will have access to the expertise and experience of a professional.
An SEO agency will have the time and resources needed for efficiency.
A professional will provide you with comprehensive analysis and actionable recommendations.
An SEO agency will keep up with the industry trends and algorithm updates, so you don't have to.
A professional will use a holistic approach and know how to properly integrate effective strategies, so you get the full benefit of your backlinking efforts.
A professional will know exactly what to look for and what to do to protect your website from toxic links.
Backlink Audit Recap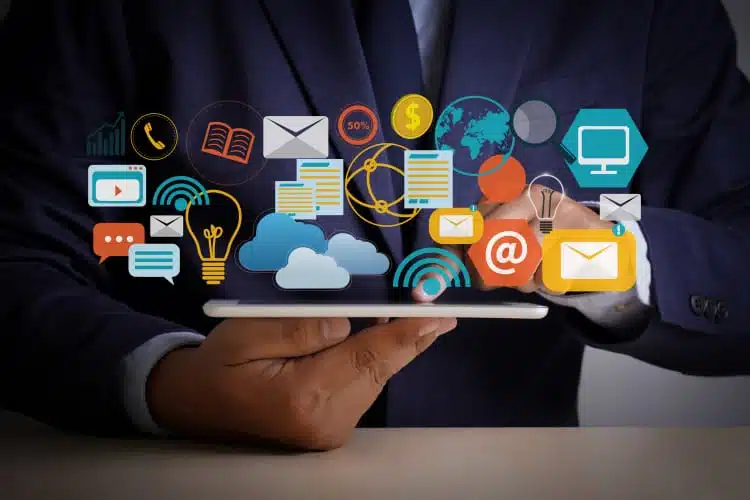 Performing regular backlink audits can mean the difference between high rankings and not ranking at all due to toxic backlinks and other search engine penalties you might not even be aware of.
If you want your website and content to rank highly, you should…
Build a healthy backlink profile.
Continually monitor your backlinks.
Perform regular backlink audits.
Routinely track and monitor your backlinks.
Or…have an SEO agency do it all for you so you can concentrate on more income-producing tasks.
Final Thoughts
How good are the backlinks pointing to your website? Good, high-quality, relevant backlinks are the cornerstone of any SEO campaign. Therefore, learning how to audit, analyze, track, and monitor your backlinks is a critical step in the SEO process and one you shouldn't skip.
What's Next?
Using a professional digital marketing agency to boost your SEO and perform your backlink audit is the best possible investment you can make with your time and money. Contact Marketing Done Right today for a free quote. We are based in Cleveland, OH and we make it a point to find out specifically what your business is all about and exactly what you want and need to achieve your goals. Reach out today and let us show you just how easy and cost-effective using a professional digital marketing agency can be.